Salesforce has already made a huge name in the industry. They are ranked among the top CRM companies on the planet. Many candidates dream of getting themselves connected with Salesforce directly. The Selection Panel devotes unbelievable time to go through the resumes before short-listing you for an interview. Today, we are going to discuss Tips for Writing a Better Salesforce Resume. These minor modifications will create a huge impact on your success rate.
Tip #1 Starting with Best Information
It is a common practice that humans read the first sentence of every paragraph, whether it be a piece of news or an article. The same scenario stands correct while going through a resume. the first point of every section creates a heavy impact. If it is a strong point, the reader will definitely want to read the next line. A weaker point will make them to land on the next section of your resume.
The motive of first bullet is to get the person read the next one, so on and so forth. So, make sure that your highest achievements are listed on the top.

Tip #2 Mention Certifications & Educations in your Resume
If you have a little bit of knowledge about the working of Salesforce, you must be aware that they give high-percent weightage to Certifications. Even with years of experience in the field, you might need to start a few things from scratch. The best way is to get yourself certified for several credentials like,
Platform App Builder
Platform Developer I
Platform Developer II
Marketing Cloud Developer
B2C Commerce Developer
Prioritizing them in your resume will enhance your overall effect on the reader. It shows that you are capable of doing what they demand from you.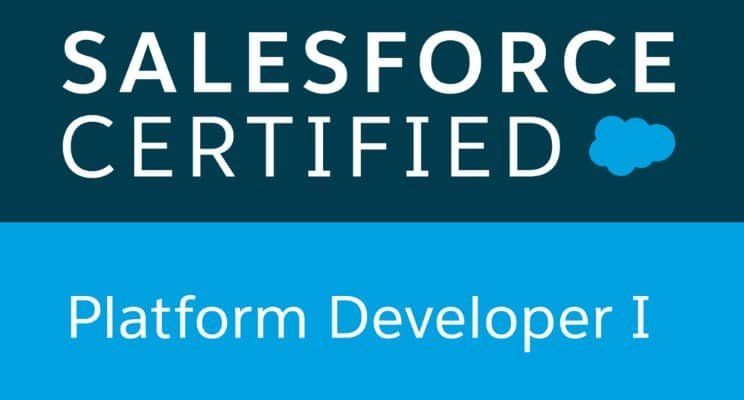 Tip #3 Use of Numbers in Resume
A boring resume with just words all around will never excite the reader. They want you to be more specific in some situations. A general statement could mean anything.
For example-
Created Apex classes, Visualforce pages, and triggers.
Developed 25 Apex Classes, 15 Visualforce pages, and 10 triggers.
The 2nd statement will be preferred as it is more specific. While in the 1st statement, your apex classes could be anything from 1 to 100. Moreover, the company runs on statistical data and thus going for later method will prove to be more effective.
Tip #4 Know When to Stop
This tip is ignored most of the times while writing a resume. Many people are tempted to write lengthy resumes to list all their achievements. This might back-fire on your image in the reader's mind. No doubt you must tell everything about yourself, but try to be specific. Making a simple and efficient resume will show your skills to write a simple and effective code. The resume should not exceed 1 page and should also contain every piece of information.
Moreover, create two different sets of resumes for US jobs and non-US jobs. It will be easy for you as in some cases, non-US regions prefer longer resumes.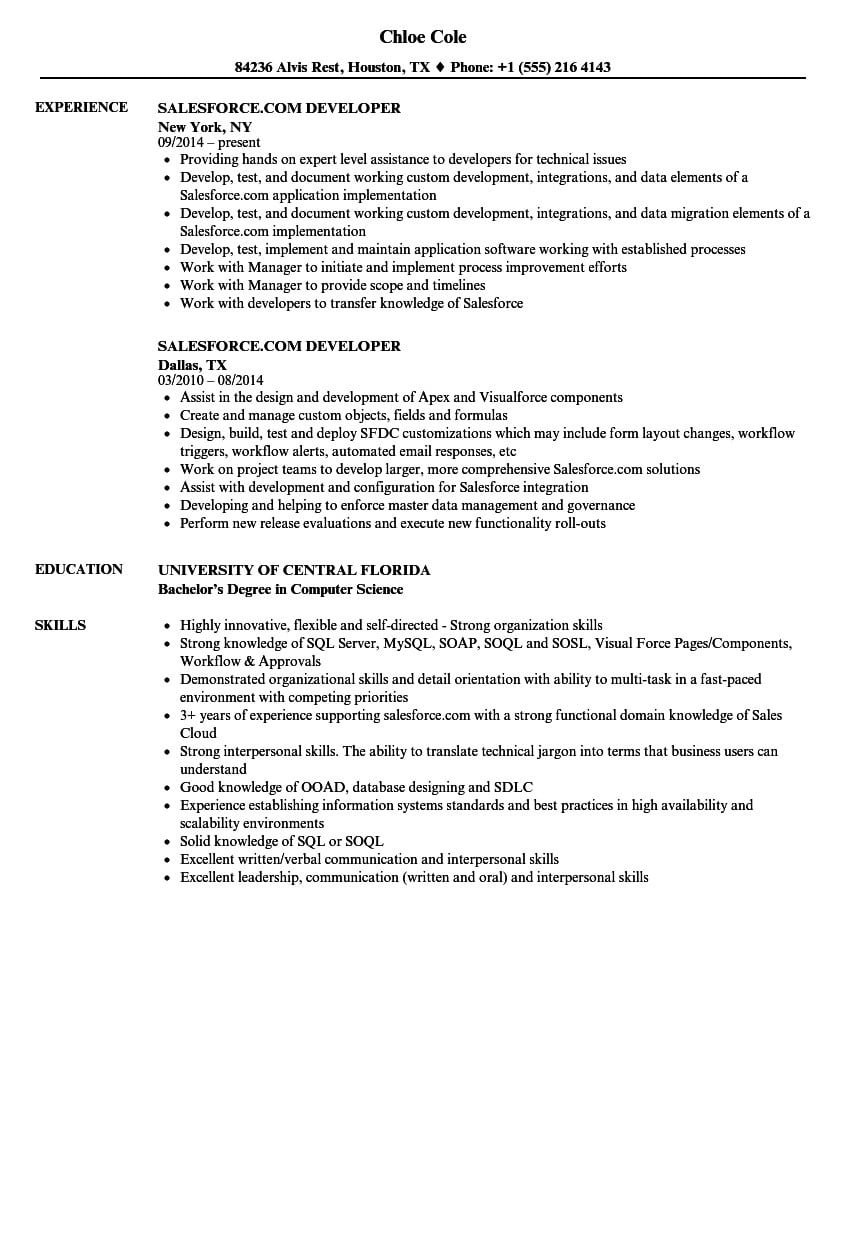 Tip #5 Have Online Presence
After going through your resume, the first thing any recruiter will do is to Google you name. it is extremely important that you have pop-up somewhere. If there is no sign of your online presence, it might raise queries regarding your credibility. In an open community like Salesforce, anyone not has been active on official forums is tend to be suspicious.
Make sure you are active on Twitter and are connected with various communities related to Salesforce.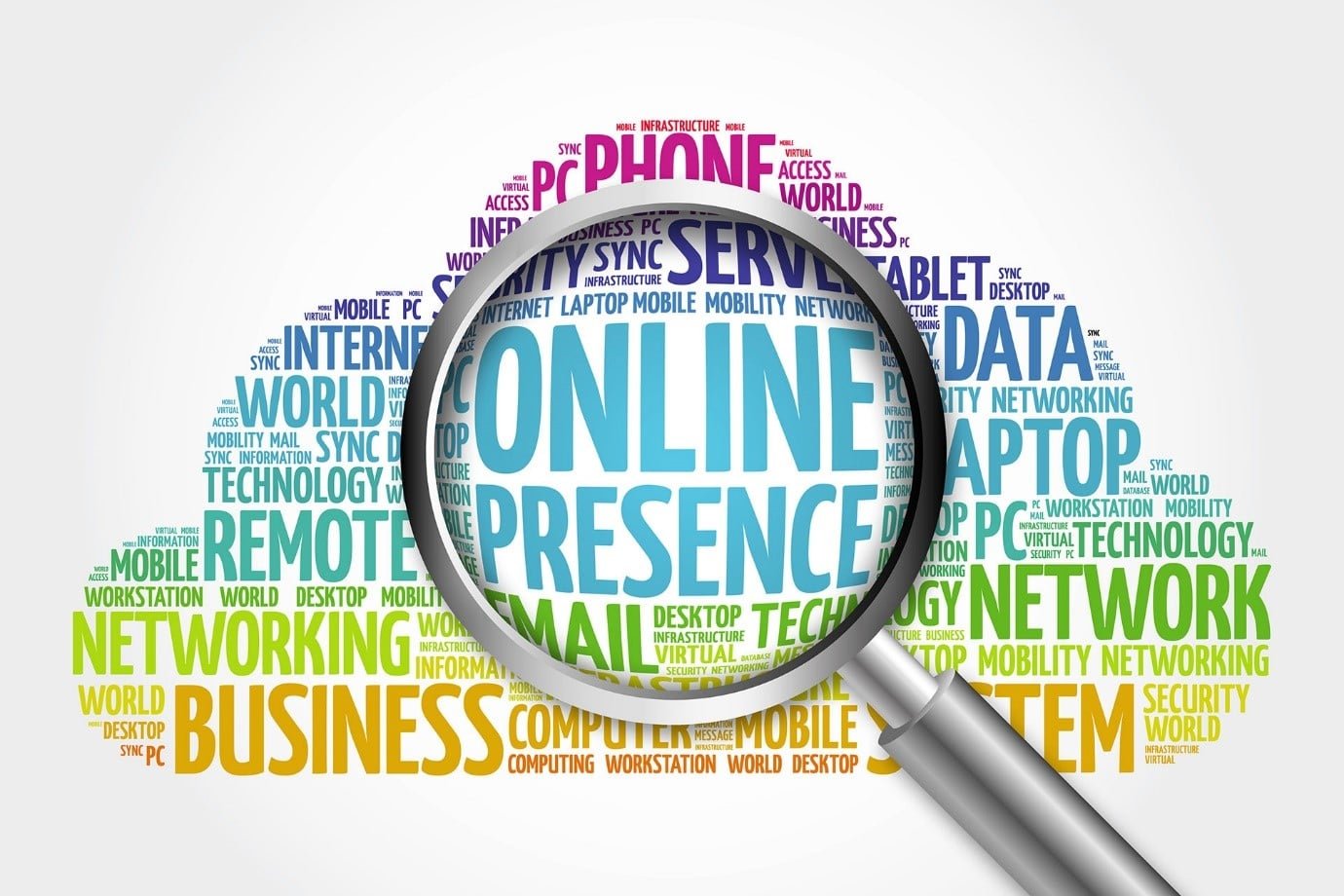 Summary
There is nothing like a PERFECT resume, but you can make the BEST resume. Do follow the given points as it will strengthen your effect over the reader. Salesforce is always looking for some extra-ordinary skills in their employees. Resume will be your identification before showing up yourself in the interview office.
Checkout our previous post here: https://mytutorialrack.com/become-salesforce-mvp/