If you clicked on this page after reading the title, it means you are looking for useful tools for Salesforce Admins. No matter if you are an experienced Administrator or a newbie, everyone needs these amazing tools. There is no doubt in the fact that Salesforce Tools increase the overall functionality of the user with simple clicks. Moreover, you can create a better working environment for people within the organization.
Make sure to read about these low-code tools that can prove to be handy in several situations. Don't forget to include them in your next Salesforce project and get astonishing results.
#1 Lightning App Builder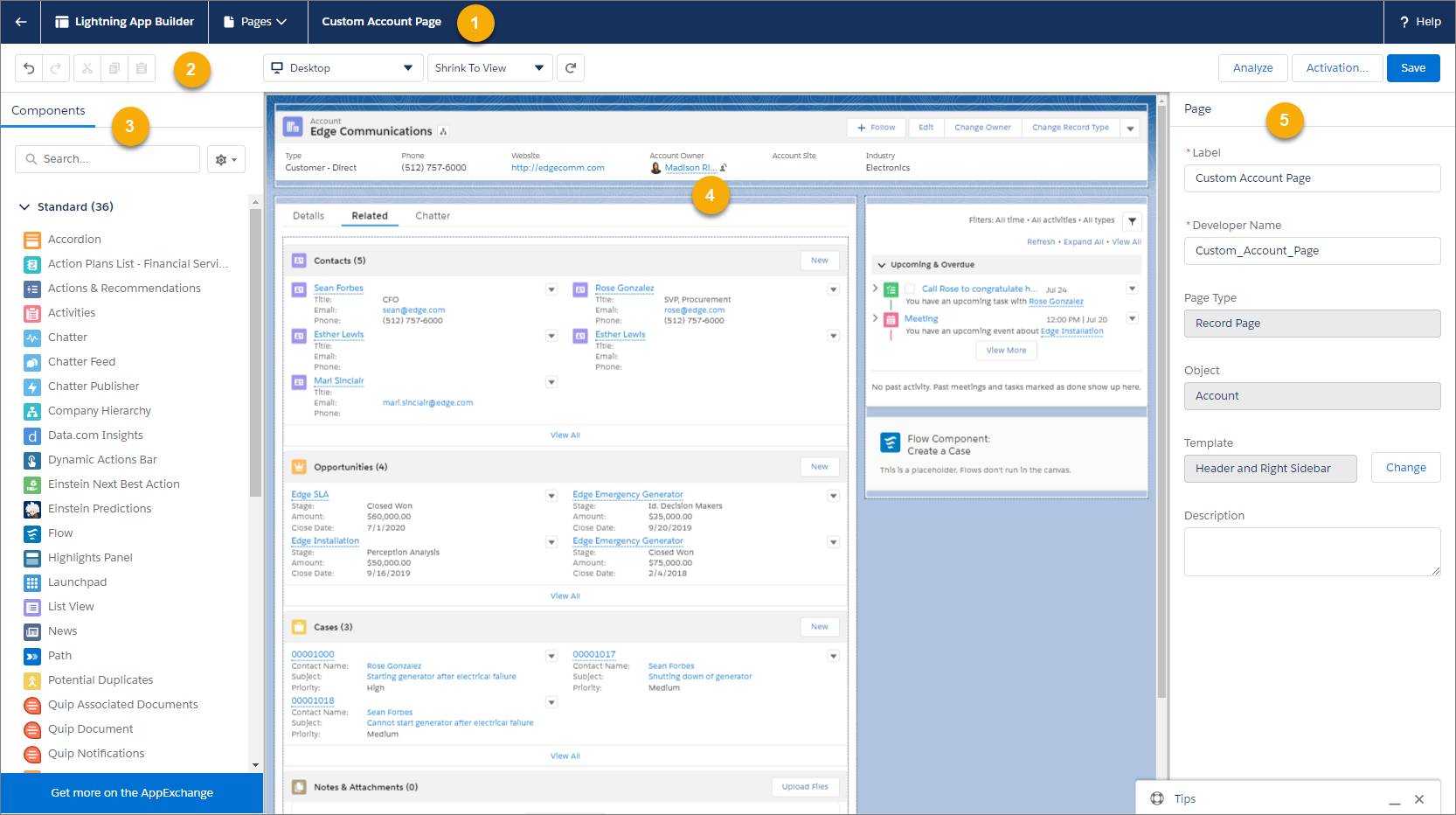 The Lightning App Builder is one of the most powerful tools in Salesforce that helps to create the user interface. Moreover, Admins can easily reorganize and customize home pages, record pages, and app pages according to usage.
Users can drag and drop the components that they want to display on the screen. However, some people still don't utilize Lightning App Builder to its full potential. This is a great time to understand its working and make the most out of it.
#2 Lightning Page Builder
Once you are ready with the App Builder, proceed towards the Lightning Page Builder. It allows the user to add component visibility and generate restrictions for a particular group of employees. In other words, a single Lightning App Builder page will display different content for different users. Hence, there is no need to create multiple layouts in the ecosystem.
It also offers pre-built templates that will significantly reduce the manual effort to create pages. The best part is that you get various 'dynamic' properties such as,
Dynamic Actions- As the name suggests, Dynamic Actions are used to create responsive pages with specific actions. User interactions will trigger them and lead to further components. Thus, it demolishes the need to scan hundreds of actions as only the relevant content will come up.
Dynamic Interaction- It helps multiple components to interact with each other and produce collective results. Every component will be updated according to the output of its preceding component.
#3 Flow
If you have to get one of the most useful tools for Salesforce Admins, Flow would be an ideal choice. It is a brand-new automated tool that can simplify complex tasks and complete the job. Users can try new combinations and use cases where Flow will be much faster than the traditional methods. You can learn more about Flows on our website.
#4 Einstein
The next name on our list of tools for Salesforce Admins is Einstein. You have the option to access numerous Einstein features, both paid and free to use. Einstein Search allows you to get personalized search results for every query in Salesforce. Moreover, it supports Natural Language Search which makes it convenient to use.
Salesforce Einstein Lead Scoring can give ratings to your leads and indicate your interaction rate with them. A higher score means there are more chances of converting it into a potential customer. However, you need to pay a premium price to get this feature for your organization.
#5 In-App Guidance
At last, you need to discover more about the In-App Guidance as it will provide user training and support services to the org. Admins can easily reorganize buttons and display meaningful messages on the screen. It makes it easy to create walk-thoughts for new users and learn more about the working of Salesforce.
We hope you can now work with these efficient tools for Salesforce Admins and learn more about their features.
If you want to learn more about it, we have a special course about


Salesforce Platform App Builder Certification

.
Do check it out as you will get EXTRA DISCOUNT!!