In this blog post, I will discuss about my top 5 favorite lightning UI features. I hope you will enjoy this blog post.
Here is the list of my favorite Lightning UI features:
1) Drag and Drop Homepage Components:
The homepage of Lightning UI is fully drag and drop. You can customize it according to your requirement. This allows your homepage to have components which are designed according to the needs of your users.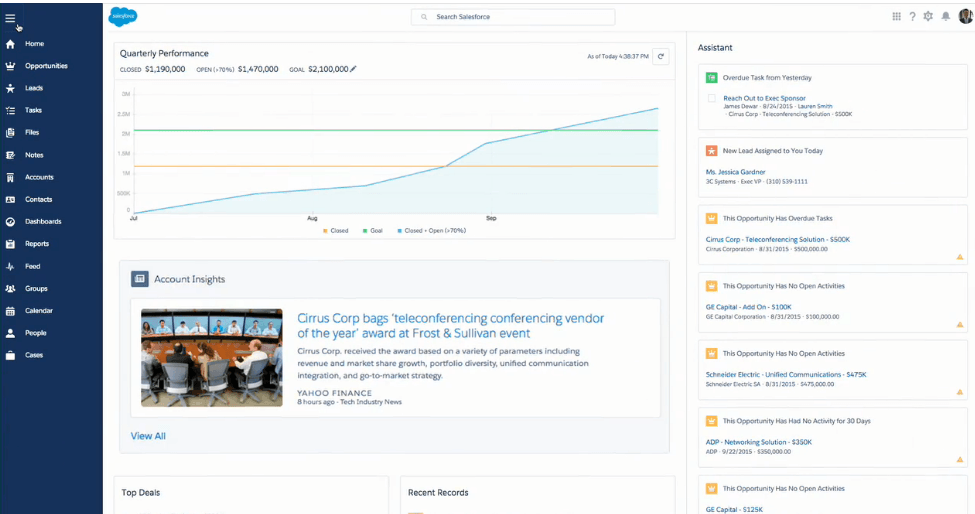 2) List Views
If you are a Salesforce Administrator working in a large organization, you know the pain of list views, especially when you have your own list views. The new lightning UI allows you to search and sort these list views. With the Lightning UI , you can see embedded analytics charts for each list view.





3) Assistant
With the new Lightning UI, you can see everything across multiple objects in one location which is a great win for users. Assistant will also notify users if there are any lapse in account activity. As you can see in the image below, it shows an opportunity which has no activity recorded for last 30 days.


4) Drag and Drop opportunities
This enables the user to see a view of every Opportunity they own, each under Stage headers. If you want to move the opportunity to another stage, you can easily drag and drop.
5) Reports and Dashboard
The report builder in Lightning UI is very improved, with more interactive features for the end user. it also include the dashboard components available right on the report.