Data Security is one of the most common trends that you must follow to safeguard privacy standards. Moreover, it is crucial to protect your data while sharing information over the internet. If an unauthorized user captures the data, it could be devastating for the entire organization. Therefore, you must be aware of various ways to maximize Data Security in Salesforce.
Today, we will discuss a few things that are important to understand for every Salesforce Administrator. Make sure to read the blog till the end as we have a special course for you. This course contains various modules that will help you crack your Salesforce Admin Certification.
What is Data Security in Salesforce?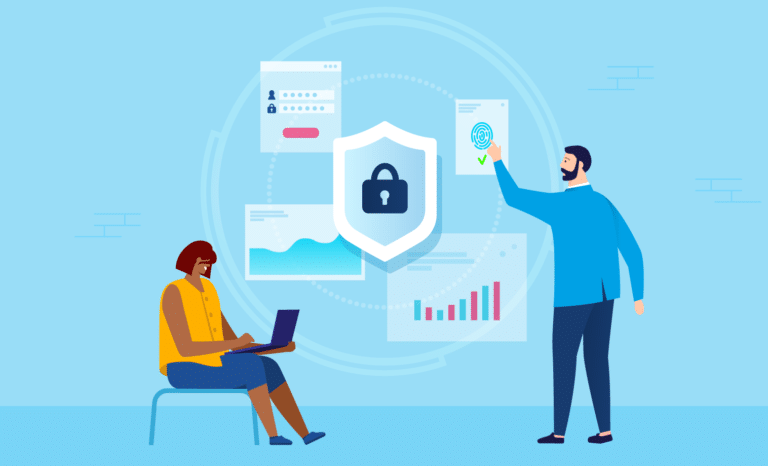 As the name suggests, Data Security is the process of sharing confidential information between multiple users of an organization. It primarily handles and manages every user who has the authorization to access the account. Further, Data Security in Salesforce deals with providing a secure environment to share data and confidential files. There is no doubt in the fact that Force.com creates a flexible model that helps in assigning adequate access levels to the users.
According to the requirement, Salesforce Admins can manually provide the levels of data access to the users. This can be quickly done through the user interface in the account menu. However, the automated API is still under development that will help in providing permissions to the users with a single click. Once its complete, you can update the API calls by placing queires and commands.
Different Levels of Data Access
It is mandatory to maximize Data Security by using effective techniques and strategies. These models are quite sophisticated and does the job exceptionally well. The four different levels of data access present in Salesforce are,
Organization Level
If you want to provide access to every user in the entire organization, use this level. Also, you can set up multiple passwords and policies to ensure security. It even includes setting up login limits and other location restrictions.
Object Level
Object Level is the most effective method to restrict users from entering restricted areas in Salesforce. Once you activate the permission, users out of the list can't open, view, edit, create or delete object records.
Record Level
We have Record Level Security that works only for records present in the database. Users might access the object but can't access records with this security feature. However, it gives you better control of allocating permissions of the system through Data Security in salesforce.
Field Level
At last, you can also explicitly add restrictions to a specific field for users in the organization. Even if a profile has Object Level Access, it still requires adequate permission to use the field.
If you want to learn more about it, enroll for our special
Salesforce Platform App Builder Certification course just for you!
We have a special discount exclusive for our readers.