In today's world, you need to have access to new and enhanced apps that can do complex tasks in a few seconds. AppExchange lets you find such services within the boundaries of Salesforce. Users can download and try over 4000 different Salesforce Apps based on the needs of their business. Let's take a look at some of the most useful Salesforce apps that will increase your productivity in 2022.
Form Apps
The first Salesforce apps that you need is a tool that helps you create interactive forms to collect data from users. Moreover, you can add various themes and wallpapers in the form depending on the requirements. The interface of these apps is quite user-friendly and you only need to drag and drop the components. Therefore, if you want to see feedback from the users or collect data, use apps like FormStack, 123FormBuilder, FormAssembly, etc.
Chatbot Apps
Managing your customers is a crucial aspect of any CRM platform, especially if you want quick replies. Chatbots are the new face of technology taking over this sector and delaing with potential customers. It will tackle any general query and you can modify the solution according to your preference. The answers can be either automated or a real person could be put behind the wheel.
Here are some user-friendly Chatbots service providers that you can consider,
Email Integration Apps
As the name suggests, Email Integration Apps can prove to be useful to manage your mails and other documents. Many users prefer to work on platforms like Outlook and Gmail, but there are additional options too. For instance, you can get Riva, Revenue Grid, and Ebsta with advanced mailing features. These Salesforce apps will take the overall experience to the next level while working.
Backup Apps
Data Backup may not be important, but a necessary part of any organization. Salesforce Admins need to backup multiple files to restore them in case the original data is lost. No doubt you can get an in-built backup facility of the Salesforce ecosystem, but AppExchange has something extra. The reliable options include Odaseva, OwnBackup, CloudAlly, etc.
The best part about using these applications is that you can backup integrated data as well as system configurations. Hence, you can easily get everything back with a single click on Salesforce apps.
Data Cleansing Apps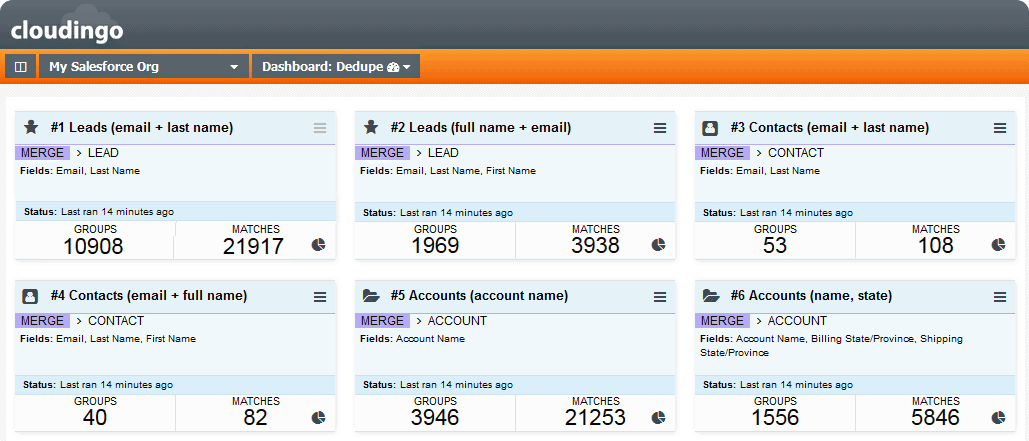 There is no doubt in the fact that handling big data is always an important job in large CRMs like Salesforce. Some businesses tend to collect and process more files and data to improve the results. This is why you need additional tools to help you clean raw data and get useful information in the least time possible. The Salesforce AppExchange houses several Data Cleansing apps that can help businesses to get what they want out of their data. These are Cloudingo and DemandTools. They will ensure that your data remains clean to ready to use during any part of the job.
In the end, we hope that you are now aware of Best Salesforce Apps to Use in 2022 and make your working environment productive.
If you want to learn more about it, enroll for our special
Salesforce Platform App Builder Certification course just for you!
We have a special discount exclusive for our readers.